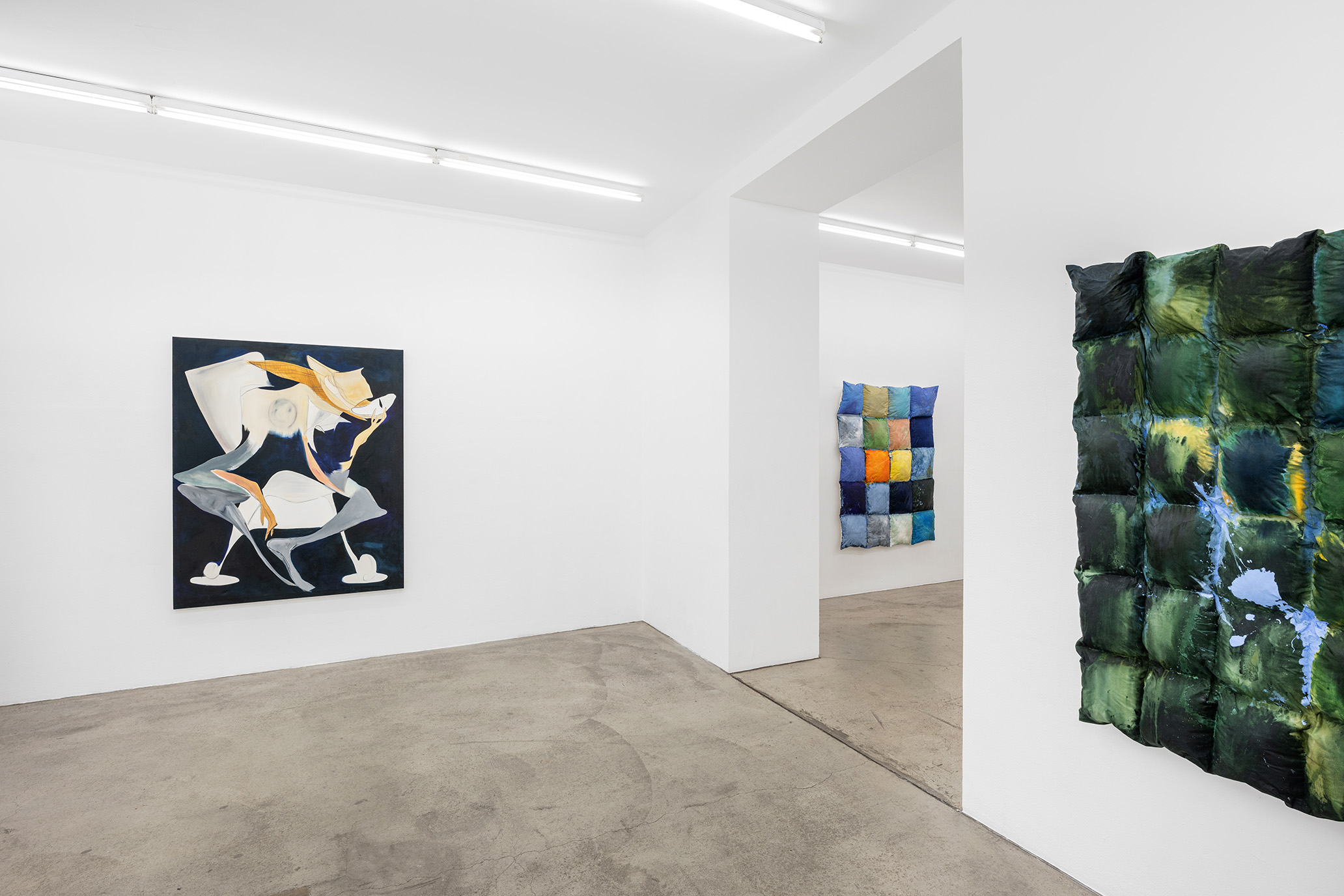 "Die Stätten, die wir gekannt haben, sind nicht nur der Welt des Raums zugehörig, in der wir sie uns denken, weil es bequemer für uns ist. Sie waren nur ein schmaler Ausschnitt aus den einzelnen Eindrücken, die unser Leben von damals bildeten; die Erinnerung an ein bestimmtes Bild. Ist nur wehmutsvolles Gedenken an einen bestimmten Augenblick; und die Häuser, Straßen, Avenuen sind flüchtig, ach! Wie die Jahre." 1
Alexander Ruthner, geboren 1982 in Wien, präsentiert neue Arbeiten in seiner zweiten Einzelausstellung in der GABRIELE SENN GALERIE.

Die Beschäftigung mit Malerei ist entschieden anstrengend, wenn auch unersetzlich, weil sie es ermöglicht mit einem einzigen radikalen Schwung aus dem gesamten Feld der Kunst und Philosophie, all die falschen Debatten und Scheinprobleme hinwegzufegen, unter denen Markt und Kommerzgesellschaft es zu begraben und zu zermalmen trachten.

Die Ausstellung A. Ruthners offenbart einen neuen Aspekt, der dieses fragile Gespinst in seiner Malerei der Deutungen und subjektiven "Codes/Stories" wiederspiegelt.

Die Decken ihrer eigentlichen Funktion entrissen, als Drama der Aufmerksamkeit quasi als Fassade. Die nuancierten Beimischungen manchmal harmonisch, manchmal aggressiv und schonungslos, reagieren kontinuierlich aufeinander. Die Sphäre des menschlichen wird spürbar und wiedersetzt sich jeder substantiellen Logik des Gezeigten.
Figuren aus Romanen, Erinnerungen einer falsch verstanden Ästhetik sind Teil der Malerei, indem er den Rahmen der visuellen Wahrnehmung repliziert und unvermeidlich in uns festschreibt. Beängstigend im stillen Nachklang mit einer uns allen innewohnenden Kraft begegnet man Ruthners Werk doch voller Optimismus.
1 Marcel Proust, Unterwegs zu Swann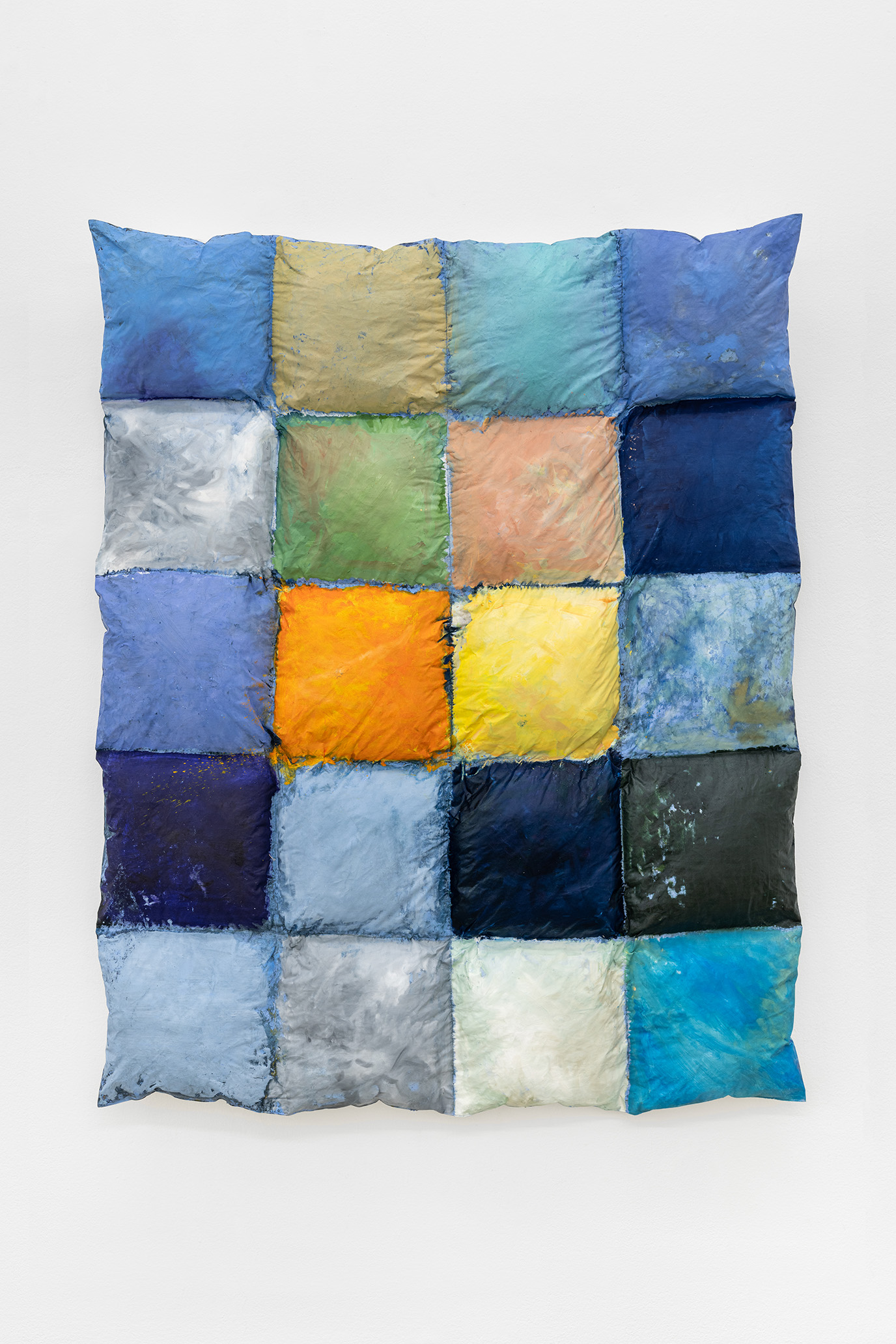 Alexander Ruthner
"Scream – die Hassliebe", 2022
Öl und Acryl auf Baumwolle
190 x 140 x 20 cm

"The places we have known do not belong solely to the world of space in which we situate them for our greater convenience. They were only a thin slice among contiguous impressions which formed our life at that time; the memory of a certain image is but regret for a certain moment; and houses, roads, avenues are as fleeting, alas, as the years." 1
Born in Vienna in 1982, Alexander Ruthner exhibits new work in his second solo exhibition at the GABRIELE SENN GALERIE.
Painting is exhausting, yet irreplaceable. For it manages, with a single radical sweep, to eradicate false debates and pseudo-problems from the entire field of art and philosophy. Factors that the market and commercial society utilize to try to bury and crush both fields.
The exhibition showcases A. Ruthner's interpretative paintings and subjective "Codes/Stories" which reveal new aspects that reflect these fragile connections.
Blankets removed from their actual function, as a drama of attention, as a facade. The nuanced mixtures, sometimes harmonious, other times aggressive and ruthless, continuously react to one another. The human sphere becomes palpable and resists any substantial logic of what is shown.
The paintings depict characters from novels, memories of a misunderstood aesthetic. Ruthner includes these by replicating the framework of visual perception and thus codifying it to his painting's viewers. Frightening in the quiet aftermath, viewers, with energy inherent in each of them, nevertheless, experience Ruthner's work full of optimism.
1 Marcel Proust, Swann's Way