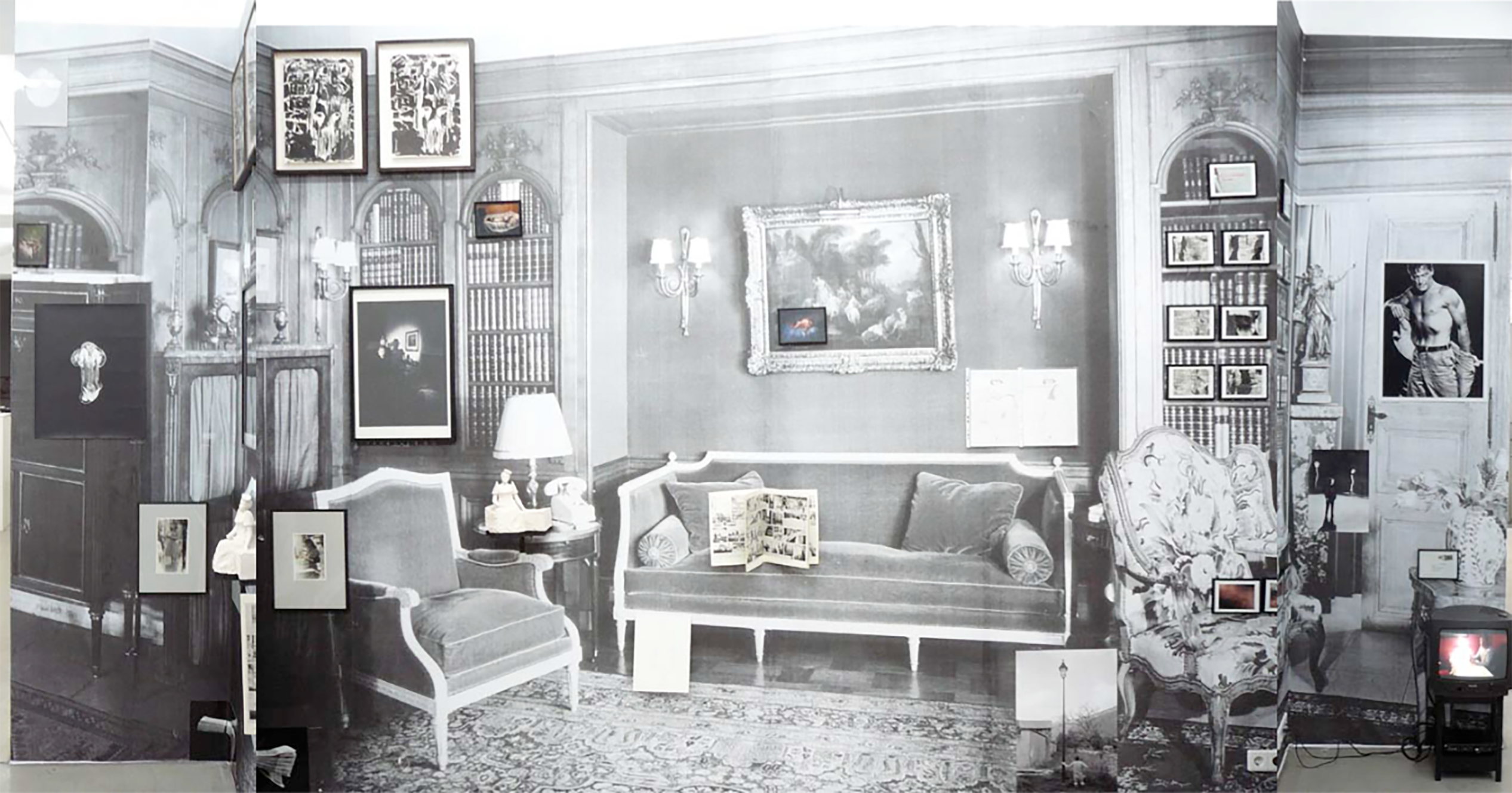 VRAI OU FAUX?
Julia Abstädt  Antoine d'Agata  Reza Azard  Bachelot Caron  Linda Bilda  Véronique Bourgoin  Joan Fontcuberta  Alberto Garcia Alix  Guðný Guðmundsdótti  Les Hole Garden  Alison Jackson  Adolfo Kaminsky  Erik Kessels  Martin Kippenberger  Lutz Krüger  Charlet Kugel  Anne Lefebvre  Jean-Louis Leibovitch  Jochen Lempert  Frank Lutz  Boris Mikhaïlov  Judith Rohrmoser  Ralph Rumney  Hank Schmidt in der Beek  Piero Simondo  Juli Susin  Miroslav Tichy  Bastiaan Van der Velden  Les Yes Men and works from the collections: Silverbridge  Atelier Reflexe  Lumière des Roses  Florence Loewy et Emmanuel Hervé  Dave  Dirk Bakker  Fredi Casco  Emmanuelle Fructus  Lefdup & Lefdup  Au-delà d'URL
conception by Véronique Bourgoin
«Wahr oder Falsch?» Die Grenze zwischen beiden ist keine feste, senkrechte, schwindelerregende Achse mehr, die die Kunst immer schon mit Risiko zu übertreten wusste. Das Wahre und das Falsche mischen sich in dieser endlosen Horizontalität, einer schattenloser Landschaft, wo sich die Realität nichts und niemandem widersetzt. Da, wo sich die reale Welt in Scheinwelt verändert, hat die Scheinwelt die Form der Realität angenommen.
"Wahr oder Falsch?" ist eine künstlerische Suche, die mit Bildern, Texten und Ton zu ergründen versucht, welchen Platz das Wahre und das Falsche im Alltag des heutigen Europäers einnimmt.
Ob in Kultur, Ästhetik, Umwelt, Medien, Wirtschaft, sozialen Beziehungen – die Zweckmäßigkeit, die Wahrnehmung und die Wichtigkeit von wahr und falsch sind im Umbruch begriffen. Wie äußern sich die Begriffe wahr und falsch im Alltag europäischer Bürger? Welche Rolle spielen sie innerhalb Europas angesichts der weltweiten wirtschaftlichen, sozialen und kulturellen Herausforderungen? Wo ist die Grenze zwischen wahr und falsch zwischen wachsender kultureller Vielfalt und gleichzeitiger Assimilierung in Europa?
Véronique Bourgoin kreiert eine Installationin Trompe-l'œil indem sie private Innenräume kopiert und in intimer Atmosphäre mit einer Auswahl aus Künstlern, historischen Sammlungen, mysteriösen und anonymen Werken einen poetischen Raum öffnet, der spielerisch zum Austausch über das Thema "Wahr oder Falsch?" anregt.
"True or False? The border between is neither a static axis, nor one that is vertical and vertiginous, which art has always known how to defy.
True and False intertwine in this never-ending horizontality, within a shadow-less landscape where no one and nothing stand in the way of reality."
« True or False? » is an interdisciplinary artistic research associating images, texts and sound so as to explore the position of true and false in the daily lives of European citizens. Whether it concerns aesthetics, culture, the environment, the media, the economy, social behaviours…the usefulness, perception, role and importance of 'true' and 'false' are changing.
How does the concept 'true or false' manifest itself in the daily live of European citizens? What becomes its role in Europe faced with global eco/socio/cultural stakes? What is the frontier of 'true' and 'false' in the problematic discussion about the tangible acculturation and the diversity of cultures in Europe?
Véronique Bourgoin creates an installation made in trompe l'oeil, copying private living rooms, and in this intimate atmosphere presents works of artists and anonymous or historical documents from diverse collections; a compilation of archives with which to play using space and the questions on the subject of True or False.