Ed Ruscha
Every Building on the Sunset Strip, 1965
Offset Print auf Papier
17,8 x 14,3 x 1 cm (geschlossen); 17,8 x 760,7 cm x 1 cm (geöffnet)
1. Auflage, 1965: 1000
2. Auflage, 1971: 5000
You're scripted! – curated by Marko Lulic
Tom Burr  Keren Cytter  Rachel Khedoori  David Lamelas  Josephine Meckseper  Neša Paripović  Jack Pierson  Michael Riedel  Aïda Ruilova
Ed Ruscha  Tom Simpson  Anders Smebye  Annika Ström  Hans Weigand  Heimo Zobernig
Aspekte des Performativen und der Referenzen zu Film in der bildenden Kunst
Die Ausstellung "You're scripted!" vereint unterschiedlichste Arbeiten internationaler KünstlerInnen, die sich alle auf eine andere Weise auf das Thema Film beziehen ohne zwingend auch in diesem Medium zu operieren. Der Kurator hat bewusst künstlerische Ansätze gesucht, die entweder im Bereich des Performativen anzusiedeln sind oder mit Referenzen zu Film arbeiten. Der Fokus liegt hier auf einer ganz bewusst heterogenen Auswahl, die sich von verschiedenen Seiten mit dem Themenbereich Film überschneidet oder ihn gar nur streift.
Diese Fragen von Übersetzung und von Vermischung sind insofern interessant als sie auch in der Kunstgeschichte, speziell in der seit der Moderne, eine große Rolle spielten. Unter anderem war vor allem auch das Experimentieren von KünstlerInnen in anderen Medien, in denen sie nicht primär tätig waren, für bestimmte Entwicklungen in der Kunst maßgeblich wichtig.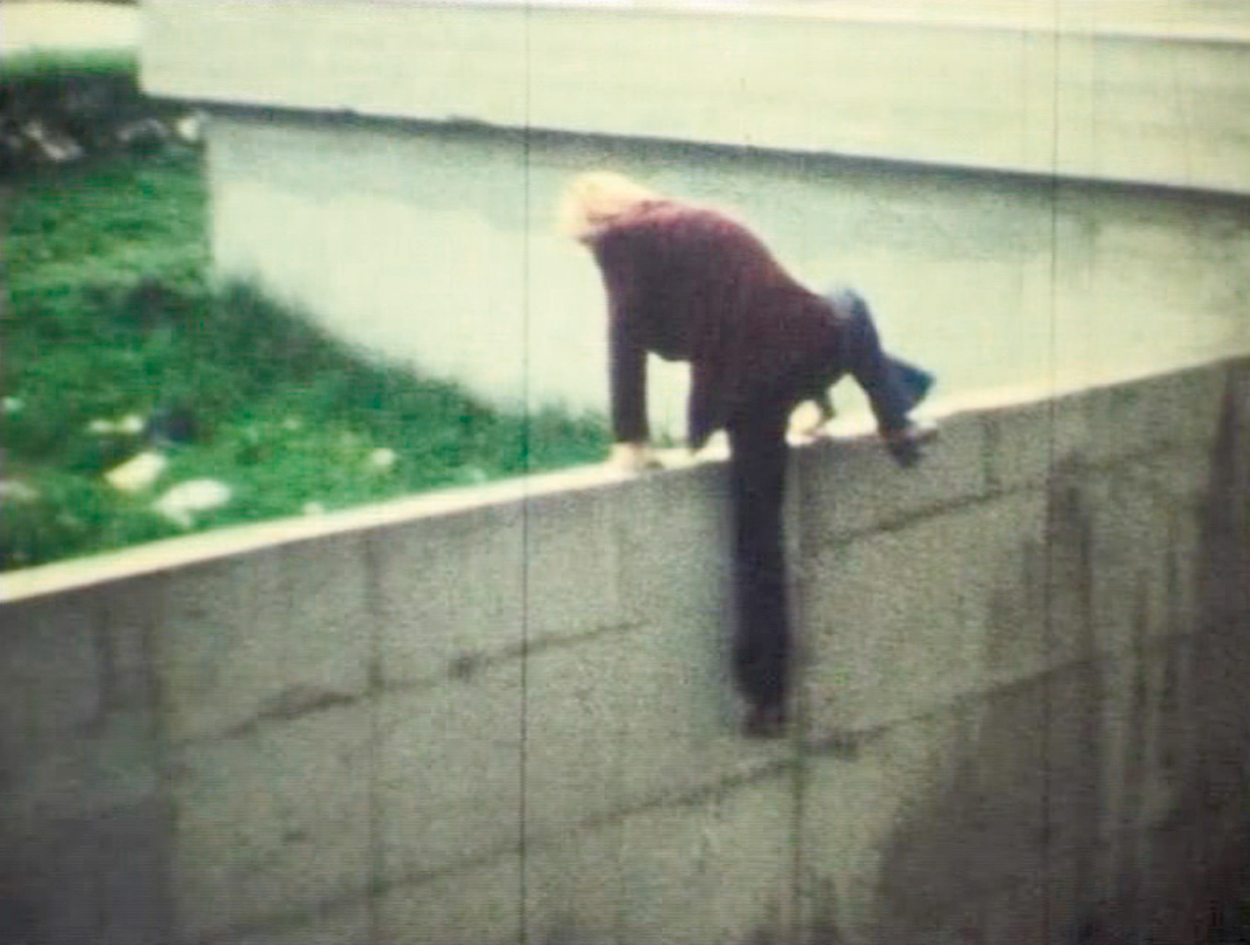 Neša Paripović
N.P.1977, 1977
8mm Film, Farbe, ohne Ton
25 min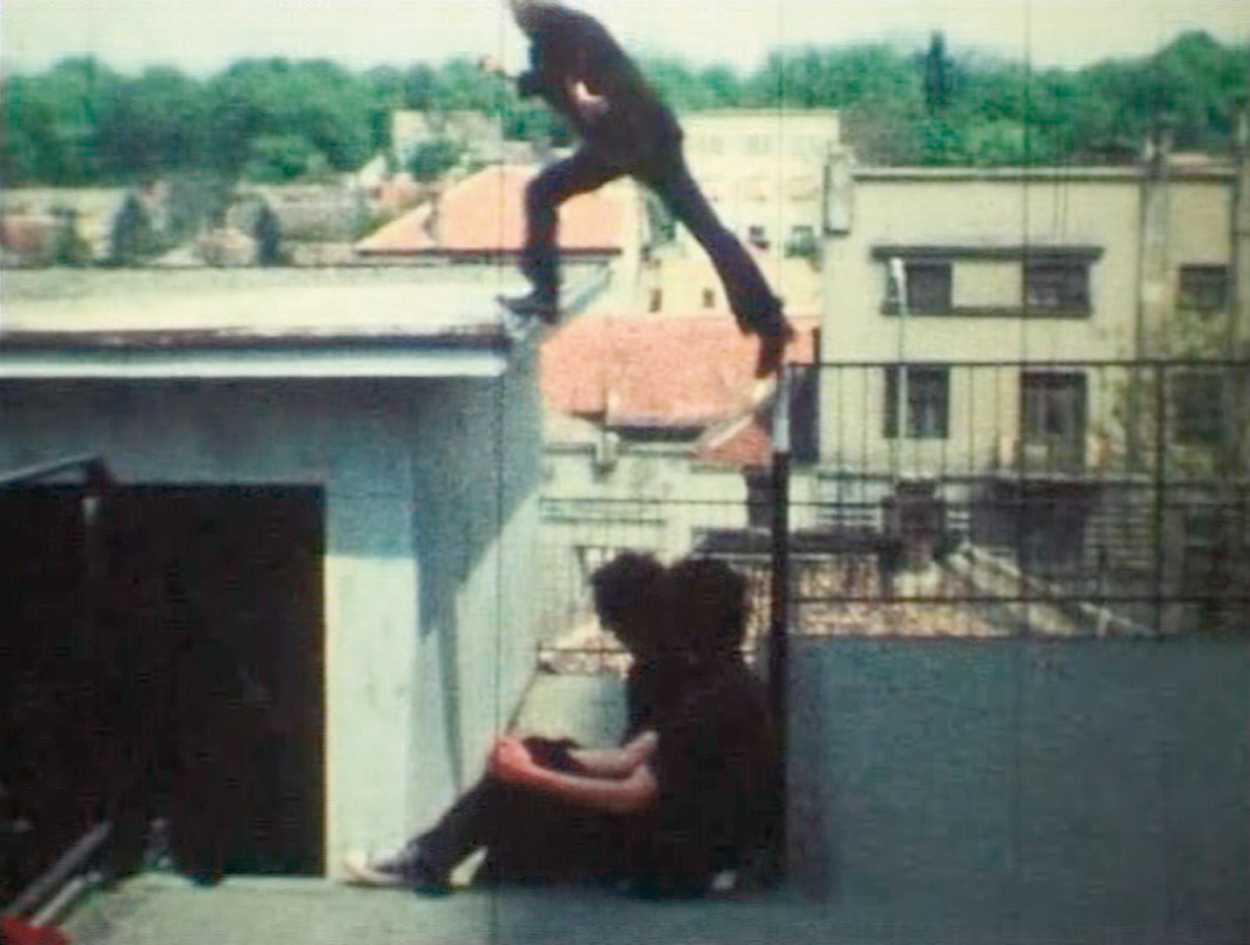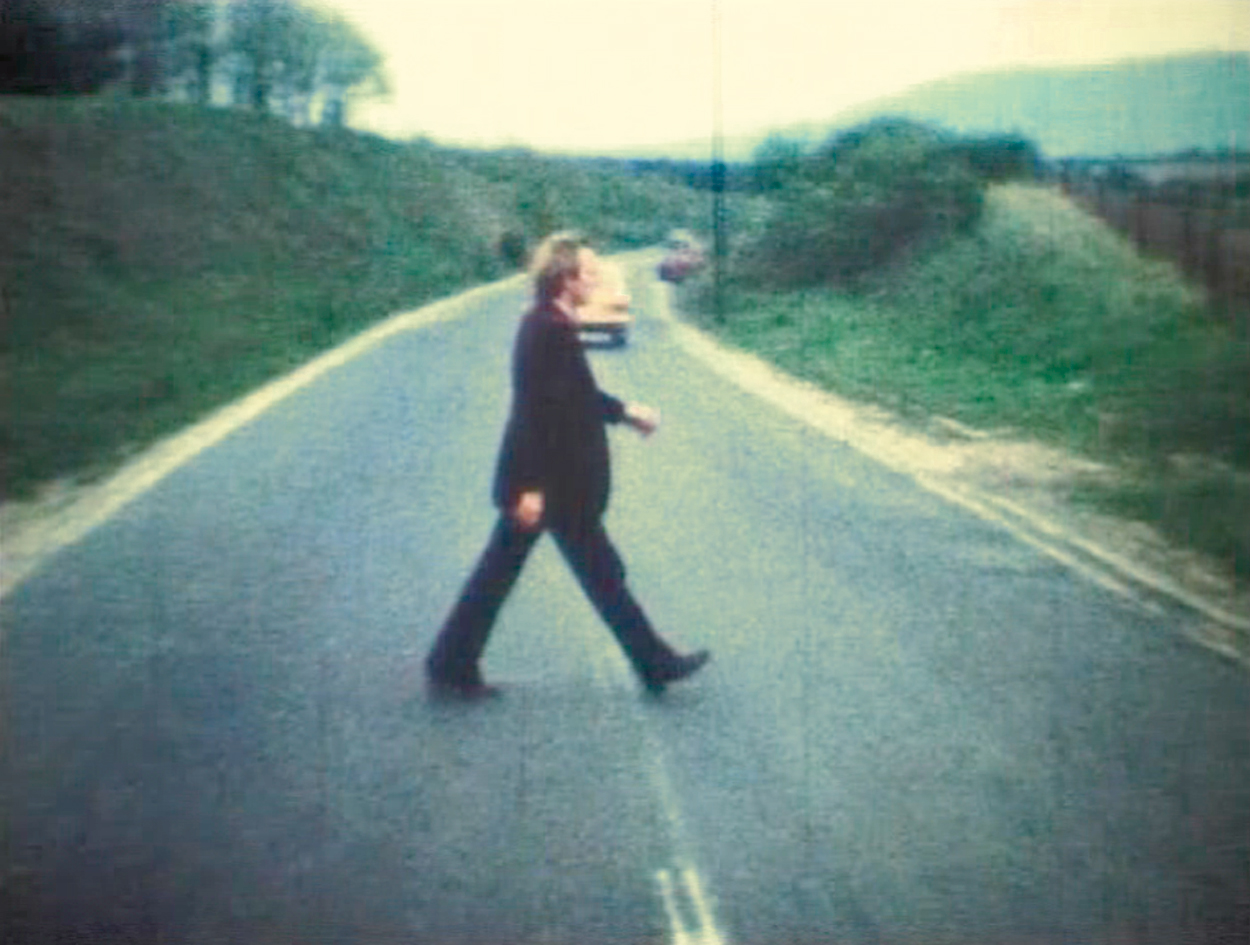 Aspects of performance and references to film in visual arts
The exhibition "You're scripted!" brings together works by international artists that all, in some way or another, relate to the topic of film without necessarily operating within the medium of film. The curator consciously looks for artistic approaches within the field of
performance or that which deals with references to film. The focus is on a very heterogeneous selection that overlaps in different ways within the field of film or that just slightly touches upon it.
Translation and crossover are interesting topics because they also play an important role in art history since modernism. For certain developments in art, the experimental element within other media, especially that in which the artist is not primarily working, has become increasingly important.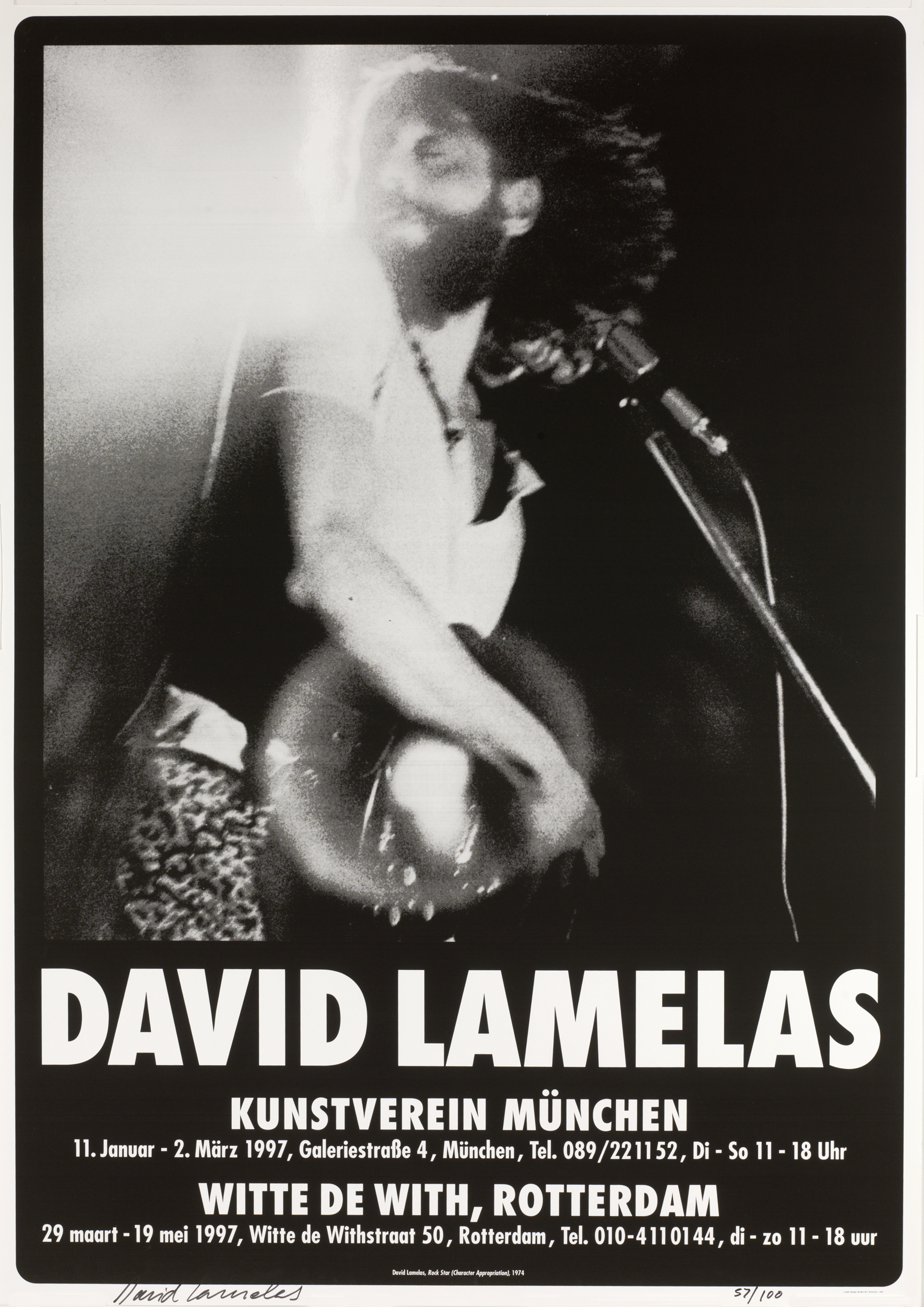 David Lamelas
Rock Star (Character Appropriation), 1996
Offset auf Papier
120 x 86 cm
Edition 57 of 100, signiert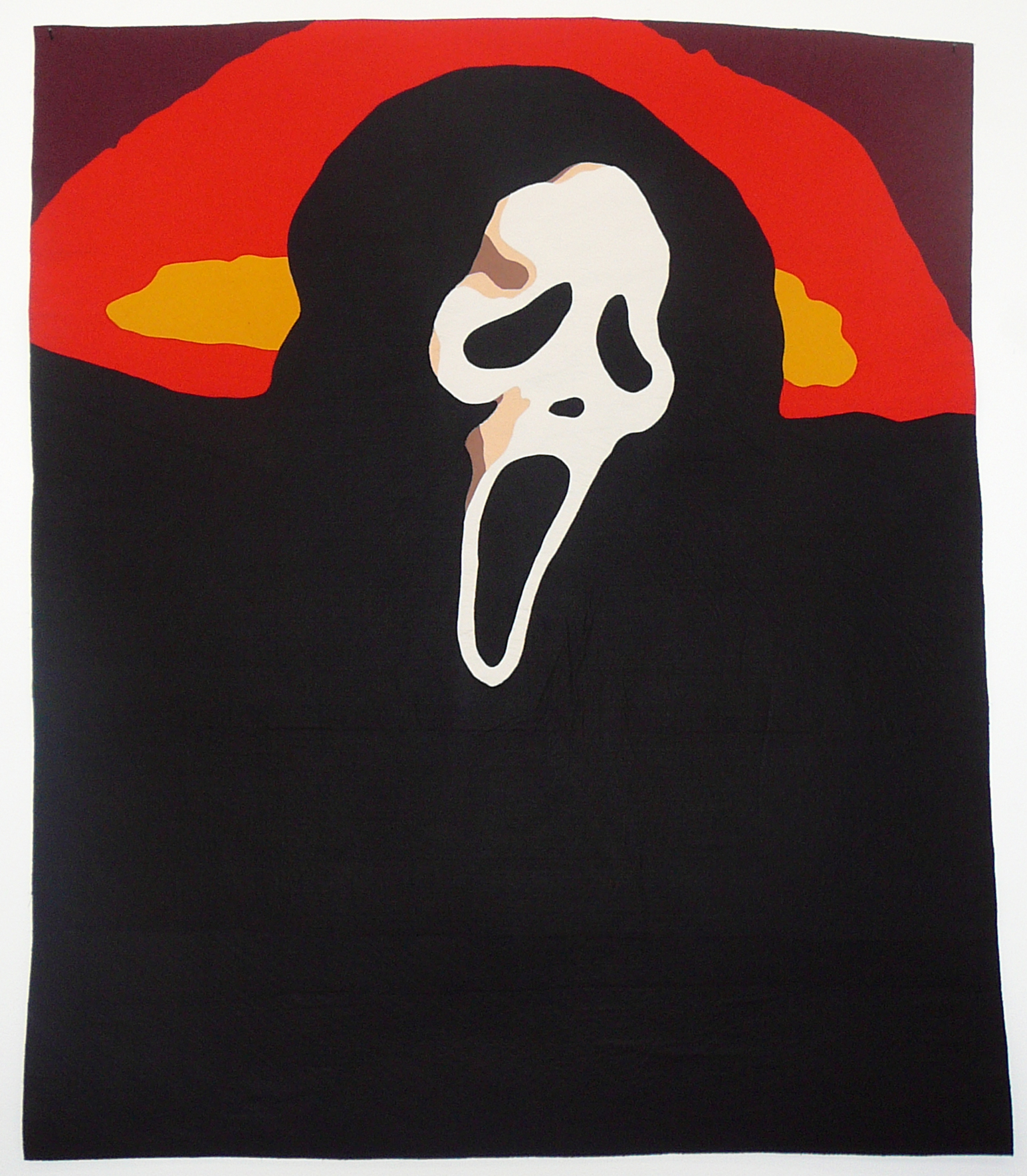 Anders Smebye
This is this, that is that, and that´s it, 2010
Filz
120 x 140 cm