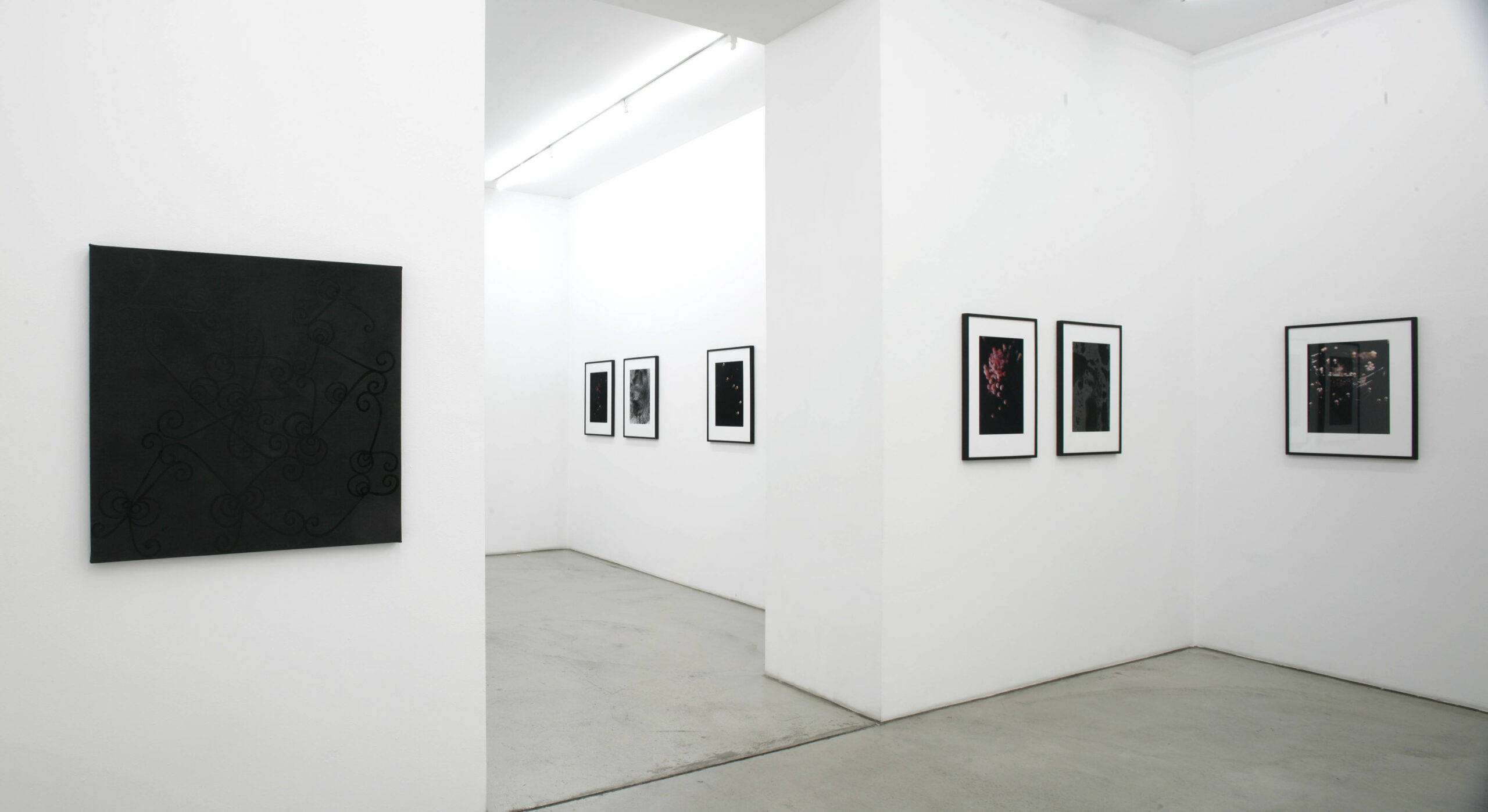 How They Met
Part 1 – Mother and her house
Part 2 – Sex
Sarah Staton  Josephine Pryde
Gabriele Senn Galerie and Galerie Bleich-Rossi are proud to start 2008 with a brace of exhibitions by Sarah Staton and Josephine Pryde. The first concerns the life of objects, the second, a currency of exchange. The exhibition poetry is by Ellen Cantor.
These shows are about how they got together – not for this. They are not inside each other's heads. One says collaborate; the other curate. It goes back to 1987. They have known each other since they were little girls. They left comfortable homes and the infuriating emotion of the objects that cluttered them for the empty life of art students in London. Madonna was speaking, a twisted entrepreneur appropriating the subculture, its slogans, in her drive for artistic expression. Mothers got Louise Bourgeois, and her catalogues, sometimes as gifts. They played one off the other to get by. They demonstrate this.
They identify what they have in common that can promote solidarity between women. Presumably they think this is something that can be promoted. In the first phase, they built their sociality on their shared belief that art was precious and unique and not commercial. In the second, they agreed to overthrow tedious piety by commandeering the vulgarity of commerce and turning it against the power being exerted through the very idea of modern high culture.
Now, thankfully at last fully socialised, they review the tropes. How feeble were they?Why attempt to establish a working partnership? Even as a fake? Now? Where can you drive the autobiographical? Where will it drive you? What does the labour that is self knowledge look like anyway?
Sarah Staton lives and works in Sheffield and also London. She has had exhibitions recently at Mount Stuart, Isle of Bute in 2007 and the Christian Nagel Galerie in Berlin in 2004.
Josephine Pryde lives and works in London. She showed 'Hollow Inside' at Galerie Neu in Berlin in 2007 and 'Maids & Magnetism' at Reena Spaulings Fine Art in New York in 2006.
Ellen Cantor lives and works in London. She will make a solo exhibition at Participant in New York in spring 2008.