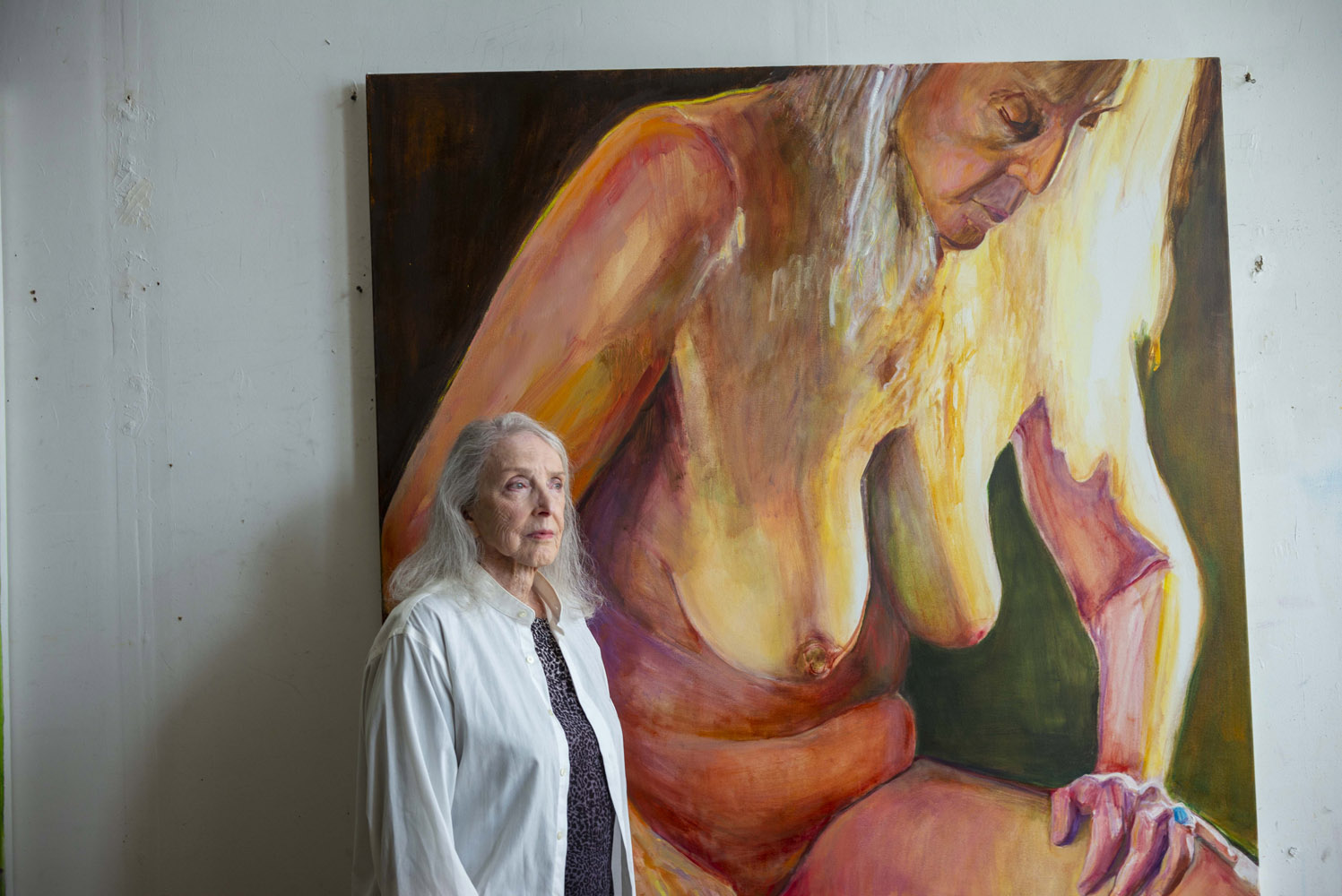 Elfie Semotan
Joan Semme 1, New York 49, 2018
Archivpigmentdrucke auf Hahnemühle Photo Rag
26,72 x 40 cm
39,12 x 50,8 cm (gerahmt)
Ed. 1/3 + 2 AP
Das Portrait als Film über eine Fotografin und die Idee des Stilllebens einer Reise von New York nach Marfa, Texas und zurück beschreibt die Künstlerin Elfie Semotan in ihren Fotoarbeiten. Perspektiven, Licht und die malerische Idee von Struktur versinnbildlichen ein Arrangement der Schönheit, Vollkommenheit, Detail und auch Einfachheit. Im Detail spiegelt sich der Blick der Künstlerin. Ihre persönliche Empfindsamkeit von zunächst scheinbar nichtigen Dingen setzt sie gekonnt in Szene. Auch ihr Interesse an Strukturen und grafischen Formen, die nicht immer sofort lesbar sind, werden von einer grandiosen Sensibilität getragen. In eigenartiger Beziehungslosigkeit stehen die Fotos zueinander, nicht als Reisebericht und nicht als emotionale Selbsterkenntnis. Darin liegt das Neue, das Überraschende dieser Arbeiten. Sie lassen sich nicht als gestaltetes Ganzes, als ein Ensemble auffassen. Sie wiedersetzen sich den bis dahin entwickelten Sehgewohnheiten. Es sind Analogien zu normalen Vorgängen, eher fragmentarisch ein herausgreifen von Teilen. Manchmal wechselt Semotan auch den Bildausschnitt, wie ein Zitat. Eine einzelne Wendung aus dem Vokabular, eigens eigerahmt.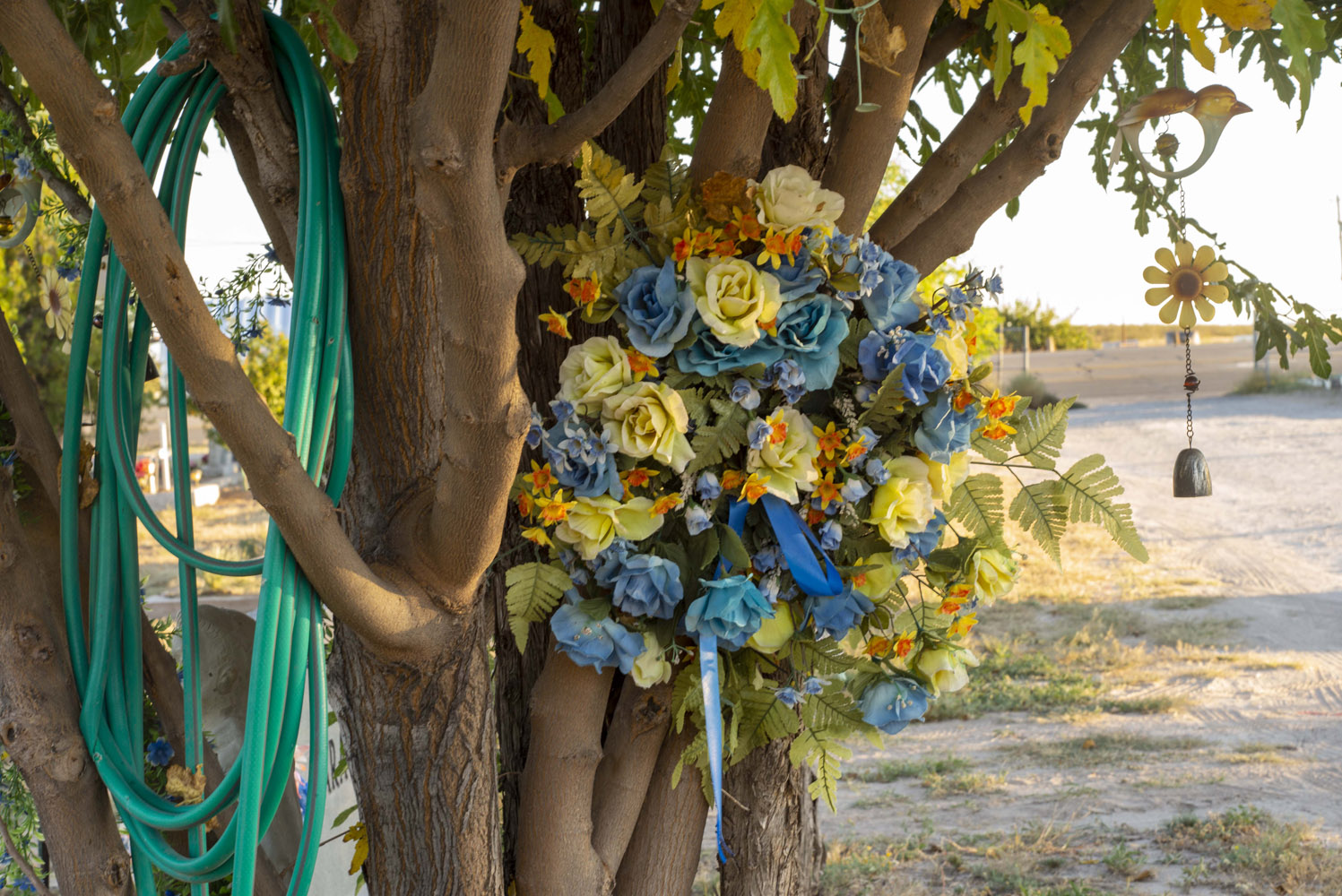 Elfie Semotan
Marfa 17, 2016
Archivpigmentdrucke auf Hahnemühle Photo Rag
66,8 x 100 cm  I  79,2 x 110,8 cm (gerahmt)
Edition von 3 + 2 AP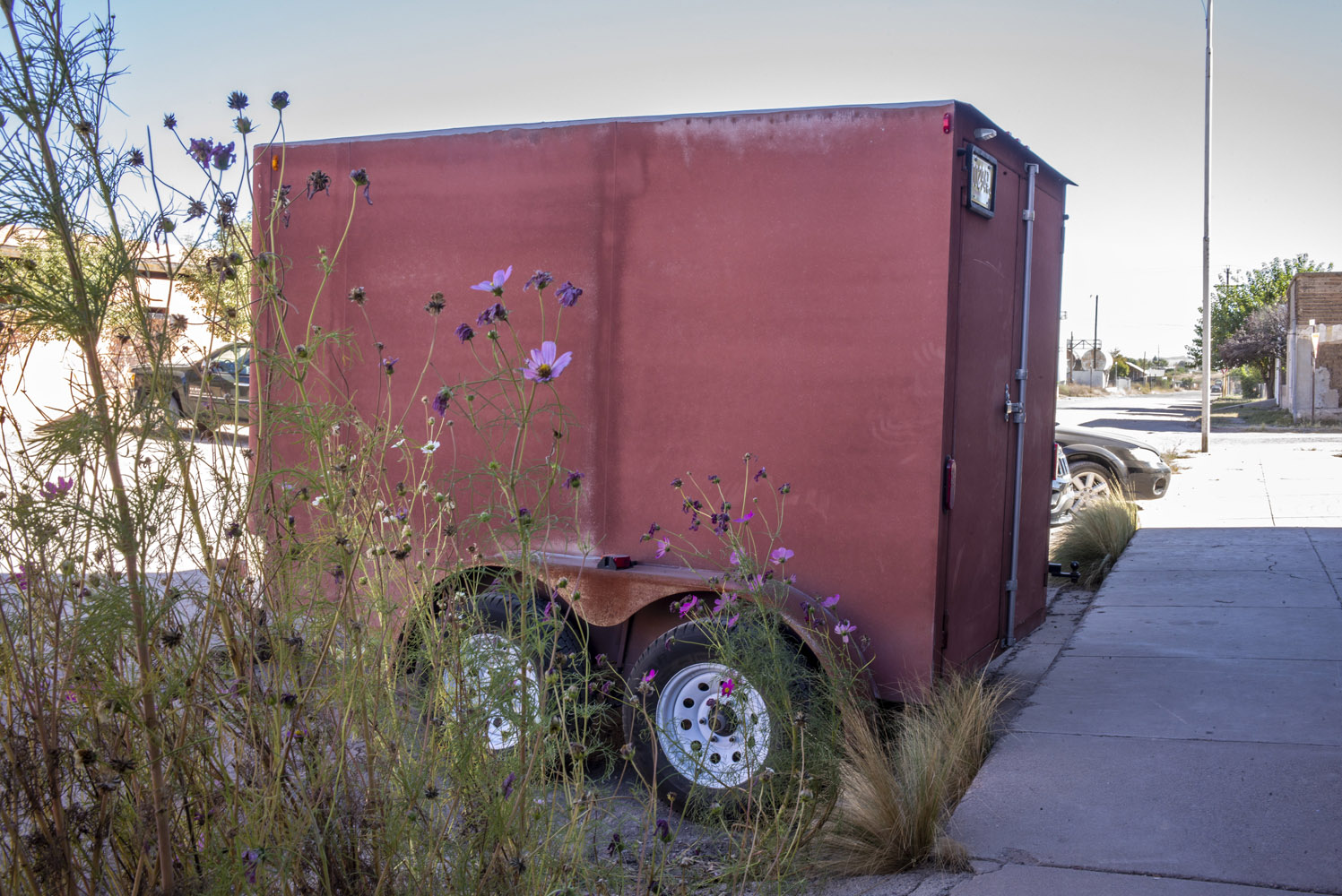 Elfie Semotan
Marfa, 2016
Archivpigmentdrucke auf Hahnemühle Photo Rag
26,72 x 40 cm  I  39,12 x 50,8 cm (gerahmt)
Edition von 3 + 2 AP
In her photographic work, the artist Elfie Semotan describes the portrait as a film about a photographer and the idea of ​​the still life of a trip from New York to Marfa, Texas and back. Perspectives, light and the pictorial idea of ​​structure symbolize a composition of beauty, perfection, detail and simplicity. The artist's particular way of seeing things can be found in details as she skilfully showcases her personal sensitivity to what initially seem like irrelevant things. Her interest in structures and graphic shapes that are not always immediately recognisable are given importance by her incredible sensitivity. The photos have no discernible relationship to one another, neither as a travelogue nor as a documentation of emotional self-knowledge. This is what makes the pieces both simultaneously surprising and refreshing. Rebelling against people's usual viewing habits, they cannot be viewed as a whole or as an ensemble. They are analogies to normal processes, a fragmentary selection of parts. Semotan sometimes changes the displayed details of a photograph, like a quote. A single phrase from vocabular­y, specifically framed.