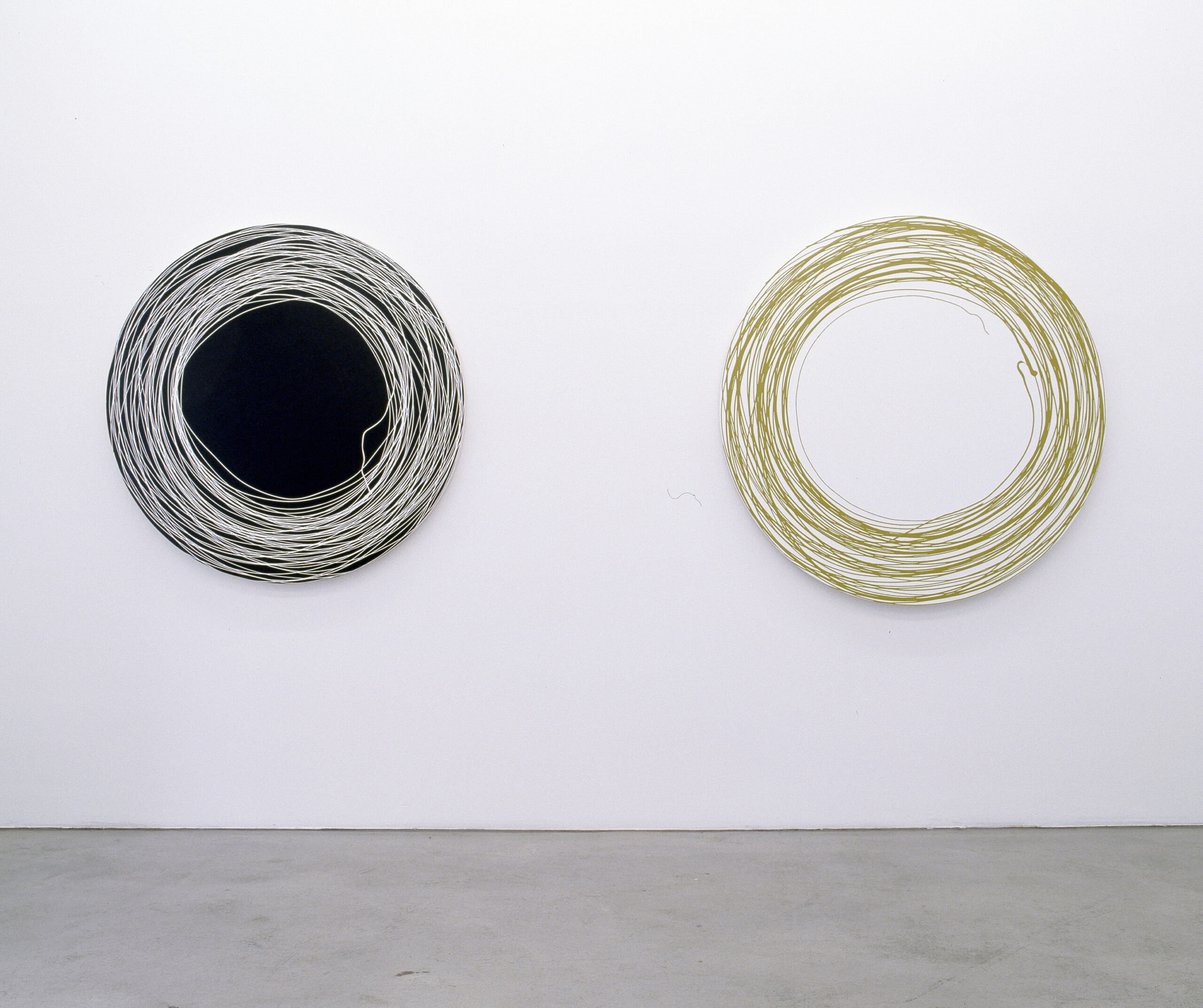 Barbara Mungenast greift auf Formen, Motive und Auseinandersetzungen aus Kunstgeschichte, Architektur und Grafikdesign zurück, die sie in subtiler Weise zu einem erweiterten Referenznetzwerk verknüpft. Eine Grundhaltung ist dabei die Auffassung, dass die Geschichte der abstrakten Malerei mit Beispielen von Überlagerungen verschiedener Disziplinen und darin integrierten Elementen von High– und Low Culture durchdrungen ist.
Mungenasts Malereien und Installationen öffnen eine parallele Welt, die einem realen Zeitablauf entgegensteuert. Es ist dies ein Moment der verlangsamten Zeit, der Verzögerung von Realität und der Fokussierung unserer Wahrnehmung. Selbst der umgebende Raum scheint für eine unbestimmte Zeitfolge eingefroren worden zu sein. Das Auge folgt einer sich endlos fortsetzenden Linie, die sich schließlich zu einer zentrierten Form- und Farbkomposition verdichtet. Eine besondere Qualität ist die haptische Oberfläche, die sich durch Mungenasts eigens entwickelte und ausschließlich verwendete Malweise ergibt – hier ersetzt die Technik den Pinselstrich und verleiht dem Tafelbild eine feine Reliefstruktur.
In der aktuellen Ausstellung findet Mungenast zu einer für sie neuen Form. Mit der Geometrie des Kreises greift sie gleichzeitig tief in den Fundus der Geschichte bildlicher Darstellung. Monochrome Farbspiralen erzeugen im Zusammenspiel zyklischer Bewegungen ein energetisches Raster, wobei sich die singuläre Form als symbolischer Bedeutungsträger offenbart.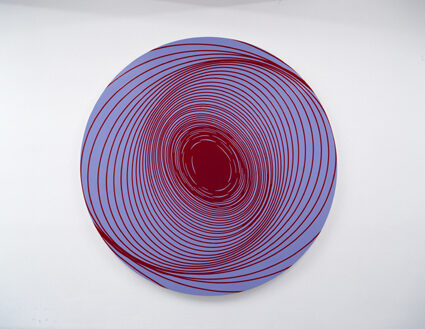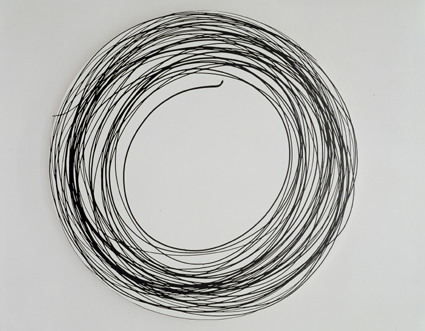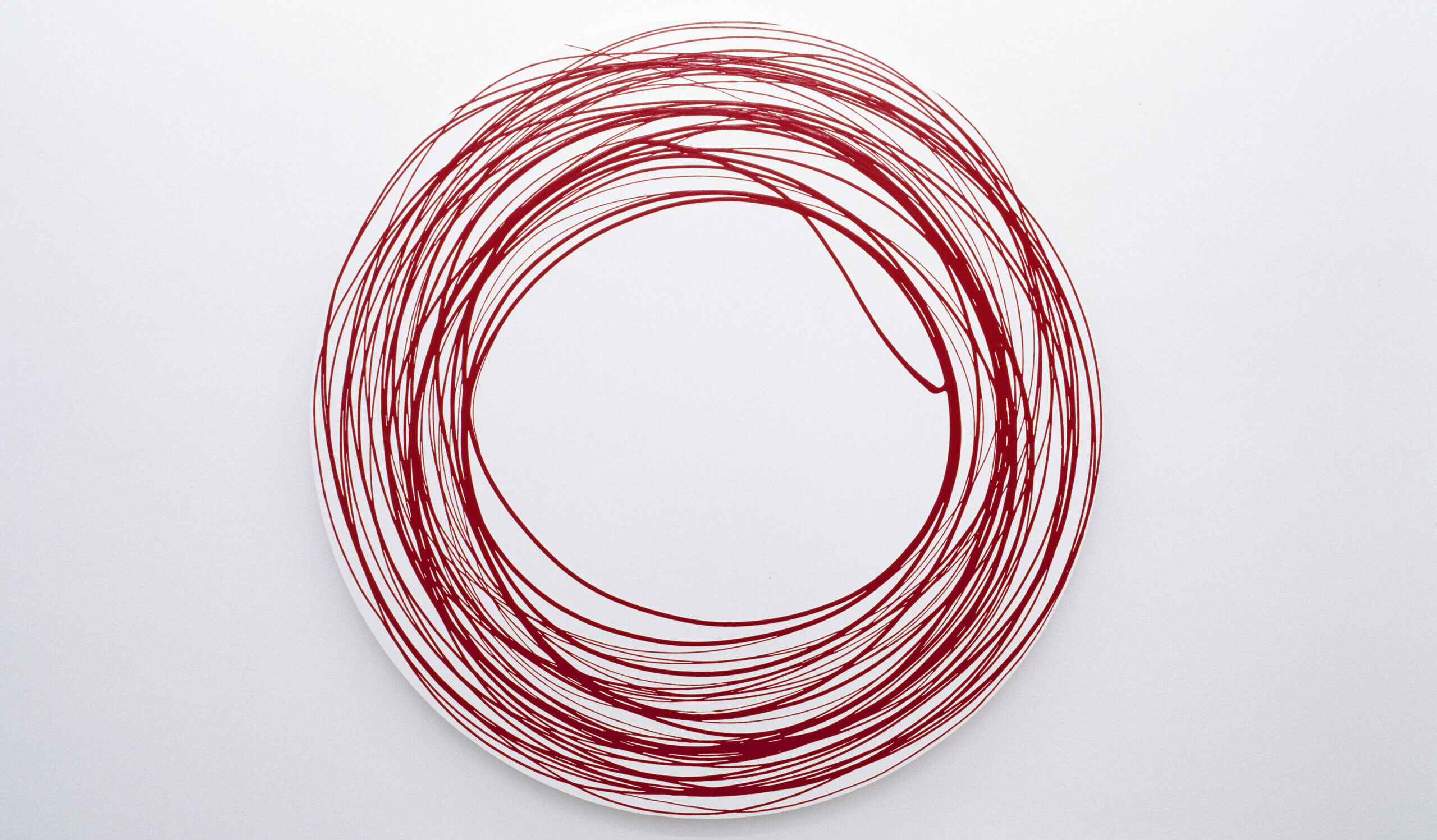 Barbara Mungenast reflects on forms, motives and discussions from art history and architecture as well as graphic design, which she combines into an extended system of reference in a very subtle way. One of her basic attitudes is determined by the opinion that the history of abstract painting is full of examples of overlays of different disciplines and therein integrated elements of so-called high and low culture.
Mungenast's paintings and installations open up a parallel world to the viewer, which is steering against a natural sense of time. A moment of time is determined which slows down as well as leads to the delay of reality and focuses our perception. Even the surrounding space seems to be frozen in an indefinite moment of time. The eye follows an endlessly continuing line, which finally consolidates itself to a centered form and color composition. A specific quality of the Mungenast's paintings is their tactile surface, which results from a technique that has been particularly developed and used by her consequently throughout her work. In this unique way of painting the regular brush line is replaced by technology, which leads to a surface of fine, three-dimensional structures.
In her current exhibition Mungenast finds to a form, which is new to her. Through the geometry of the circle at the same time she reflects deeply on the resources of the history of figurative imagery. Spirals of monochrome color produce an interaction of cyclic movements and create an energetic structure, whereby the singular form reveals its symbolic meaning.