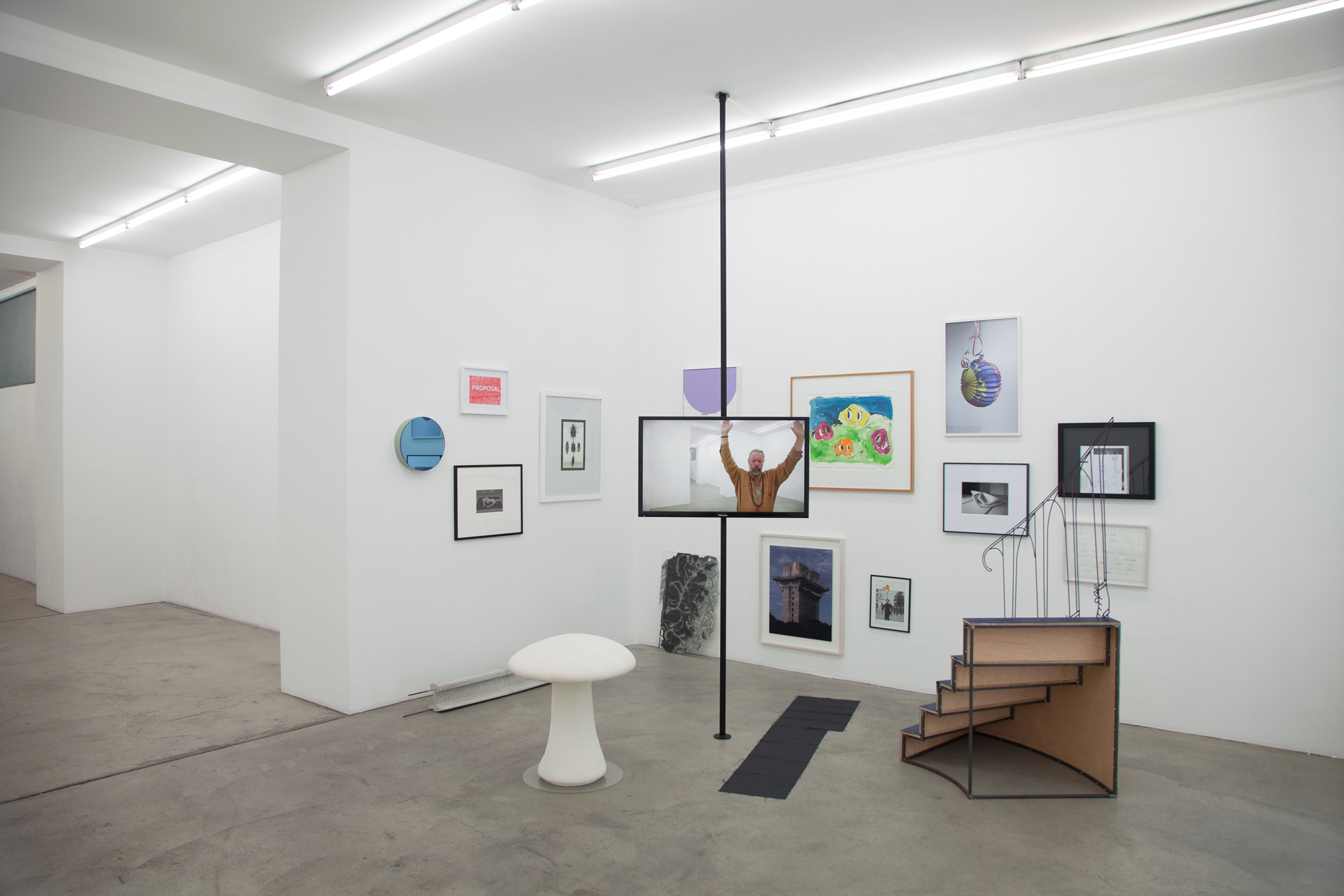 TOMORROW TODAY – curated by Marcus Andrew Hurttig
FAMED. Privileg der Umstände
Cosima von Bonin  Cäcilia Brown  André Butzer  Kerstin von Gabain  Kathi Hofer  Dennis Loesch  Marko Lulic  Ivo Kocherscheidt  Kitty Kraus  Barbara Mungenast  Michael Riedel  Max Schaffer  Hank Schmidt in der Beek  Elfie Semotan  Hans Weigand  Wermke/Leinkauf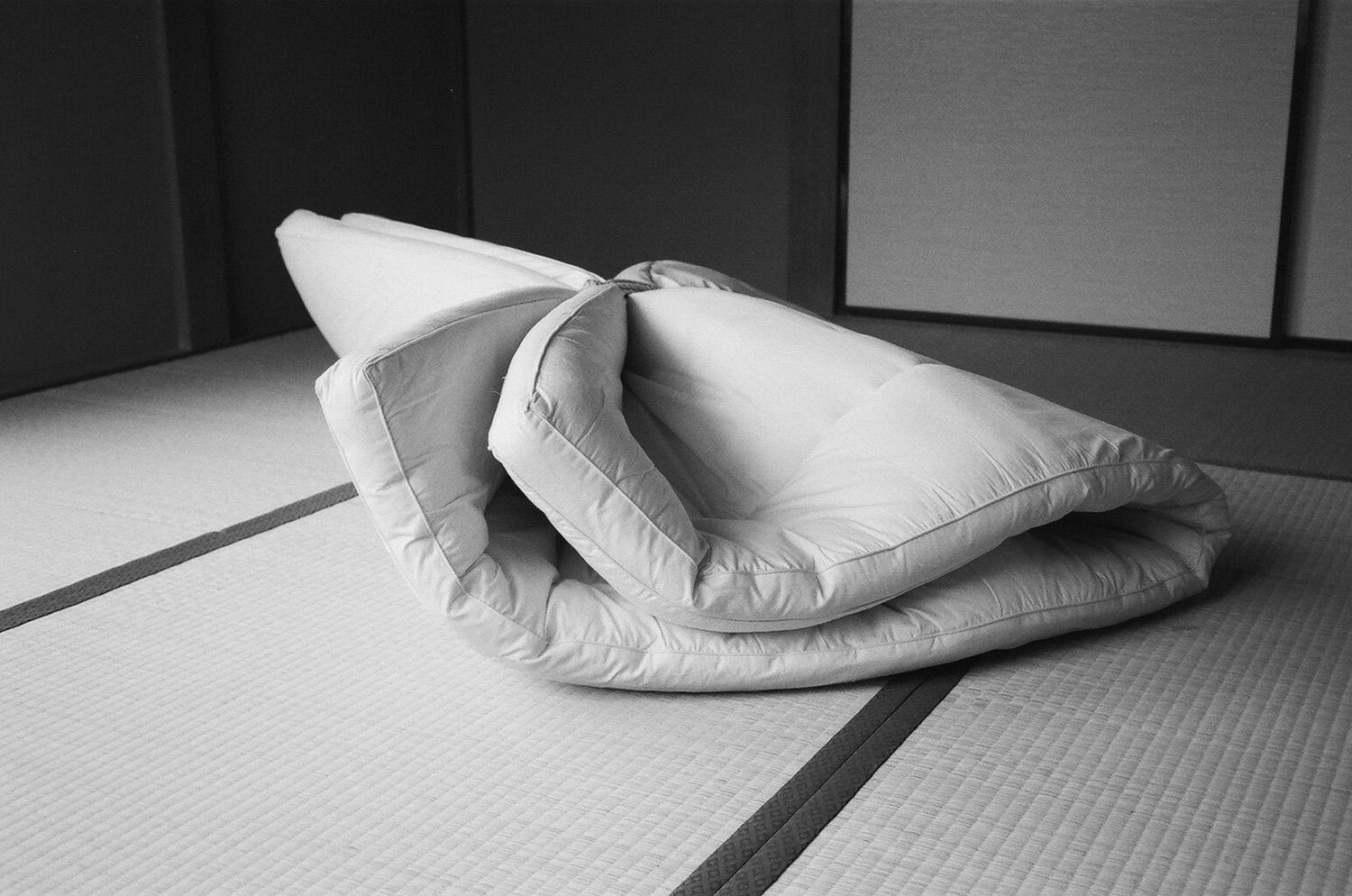 Kerstin von Gabain
Futon #1, 2011
s/w Fotografie
20x30cm, gerahmt
Ed. of 3 + 2AP
Ausgehend vom Leitkonzept Tomorrow Today, das eine kritische Hinterfragung der kapitalistischen Strukturen des Kunstmarkts darstellt, wird die Künstlergruppe FAMED aus Leipzig ihre Rauminstallation Privileg der Umstände in der Gabriele Senn Galerie verwirklichen. Im Auftrag von FAMED wird ein Heiler/in die Räume der Galerie von negativen Energien befreien und energetisch neu einjustieren. Dabei werden Wand- und Bodenflächen mit positiven- und negativen Energiewerten ausgezeichnet. An der Stelle mit dem höchsten Positivwert wird FAMED eine Videoarbeit präsentieren, die den eben beschriebenen Reinigungsprozess zeigt. An den verbliebenen Stellen mit positiven Energiewerten soll das Programm der Galerie weitestgehend vollständig präsentiert werden. Hierdurch kommt es zu Konzentrationen und Verdichtungen von Kunst an den Wänden und auf dem Boden – dies alles ungeachtet eines kuratorischen Eingriffes, der im Kontext Galerie immer die Verkaufsoptimierung des Kunstwerkes zum Kalkül hat. Durch den Reinigungsakt wird die Gabriele Senn Galerie auf einen Nullpunkt zurückgesetzt, vergleichbar mit der Durchführung eines Resets an einem Computerserver.
Im technischen Sprachgebrauch bedeutet Reset, dass ein elektronisches System in einen definierten Anfangszustand gebracht wird. Dieser für den Benutzer schmerzliche Vorgang, weil sämtliche Daten irreversibel gelöscht werden, ist immer dann erforderlich, wenn das System nicht mehr ordnungsgemäß funktioniert und auf die üblichen Eingaben nicht reagiert. Nach Armen Avanessian ist das System Kunst/Kunstmarkt im 21. Jahrhundert anfällig für Betriebsstörungen und nicht mehr im ordnungsgemäßen Zustand. Die Reset-Tastenkombination für das System Galerie Gabriele Senn würde somit durch FAMED mit ihrem künstlerischen Eingriff Privileg der Umstände betätigt werden.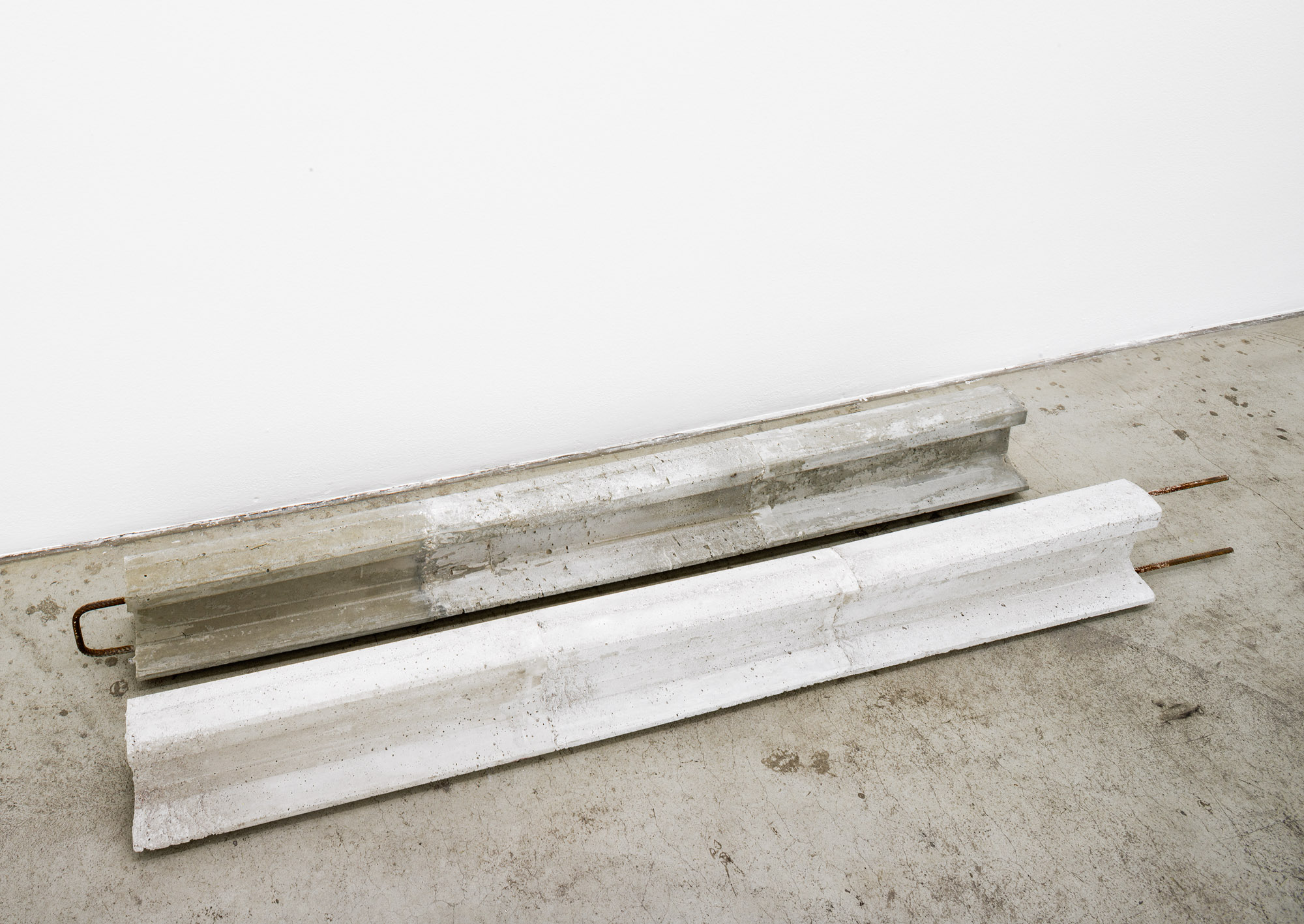 Cäcilia Brown
Aus der Serie "Intercity. Willkommen im Parlament", 2013
Beton, Stahl
180 x 15 x 18 cm
Originating with the guiding concept of Tomorrow Today, which represents a critical probing of the capitalist structures of the art market, the artist duo FAMED from Leipzig will manifest their spatial installation Privileg der Umstände (Privilege of Circumstances) at the Gabriele Senn Galerie. On behalf of FAMED, a healer will realign  the energy level of the gallery space. In the process, wall and floor surfaces will be assessed as to their energy values. In the spot with the highest concentration of positive energy, FAMED will present a video work that shows the purification process described just now. The gallery programme participating in this energy peak will be gathered around this privileged spot. This leads to concentrations and densifications of art on the walls and the floor — all in spite of a curatorial intervention that, in the gallery context, always sets out to optimize the sale of artwork. Thanks to this act of purification, the Gabriele Senn Galerie will be reset to zero, similar to the way a computer server would be reset.
In technical jargon, reset means that an electronic system is set back to a predefined, original state. This process, which is generally painful for the user since all data is irrevocably lost, is always necessary when the system no longer functions correctly and fails to respond to the usual entries. According to Armen Avanessian, the art / art market system in the twenty-first century is susceptible to malfunction and is no longer deemed to be in a sound state. The reset key combination for the Gabriele Senn Galerie system has thus been activated by FAMED with their artistic intervention Privileg der Umstände (Privilege of Circumstances).